Introduction: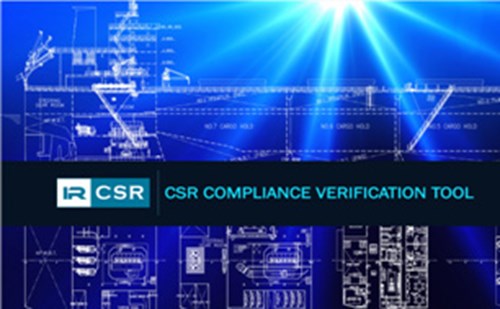 Common Structural Rules are applicable for self-propelled bulk carriers and double hull oil tankers with unrestricted navigation. Ships contracted for construction on or after 1st July, 2015 must comply with Common Structural Rules. The CSR Rules aim at analyzing the structural response of the ship to Yield, Fatigue and Buckling Loads and prescribe minimum compliance parameters.
The IR-CSR software has been designed with an intuitive graphical user interface featuring
2d modeler
Finite element modeler
Global strength analysis
Local scantling analysis
Direct strength analysis
Prescriptive Assessment:
Prescriptive Assessment is carried out for individual sections based on Panel Approach. Static and Dynamic Loads based on formulae provided in the Rule Text are used for Analysis. Prescriptive Assessment includes Yield, Buckling and Fatigue Checks. Provisions for CAD modeling of 2D Ship Sections are provided in the software.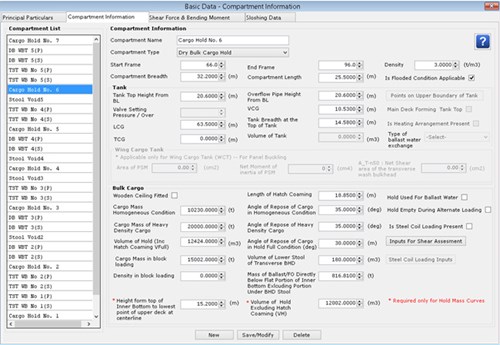 The main features are:
Section Modeling
Compartment Attachment
Section Modulus Calculations
Global Strength Assessment
Local Scantlings Verification
Direct Strength Analysis 
Direct Strength Analysis is to be carried out using Finite Element Method. 3 holds of the Vessel are analyzed at a time. Pre-processing is done using a customized version of MSC Patranand MSCNastran is used as the solver.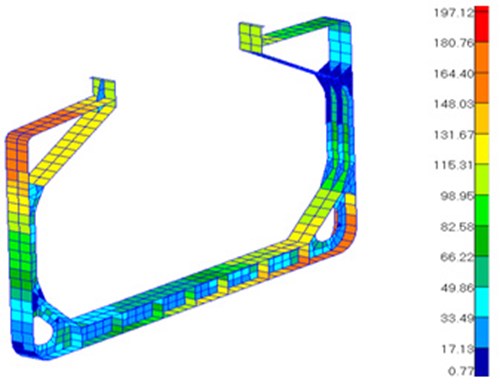 The features below have been automated:
Generation of Parallel Middle Body
Corrosion Deductions
Load Calculation and Application
Boundary Conditions Assignment
Compartment Detection
Stress and Deformation Plots
Utilization Plots and Analysis Criteria
Very fine mesh generation
Detection of FE buckling panels
Minimum System Requirements:
  Component
  Requirement

  Operating System

  Windows 7

  RAM

  4GB

  Processor

  2.5GHz

  HDD Space

  10GB

  Other

  MSC Patran 2010 or above
  MSC Nastran 2005r2 or above